We now have 7 full service R.V. spaces for rent at BEARTRAP RANCH!
Seasonal Rentals: Start April 1st to October 1st.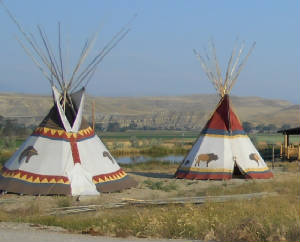 • Full R.V. Hook-ups:
– $45 per night. $650 monthly + Deposit.
• Tipi Village: 4 Tipis available for rent. All tipis are 18' in diameter, have 4 cots, electricity, full use of bathhouse*, picnic tables, ice chest,
pots/pans and firepit.
Stock Pond is just a stone's throw away.
– $65 per night. Sleeps 2 Queen-sized bed fire place and amenities.**
– $55 per night. Sleeps 4. Bedding provided.**
– $35 per night. Sleeps 4. You provide bedding.**
– Extra people 4 and older $10.00 per night.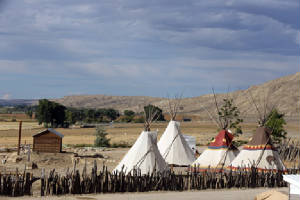 • 2005 33' R.V. Trailer available (Slides out).
– $85 per night.**
Sleeps 4 with hideabed.
– $800 per month + deposit.
–
One time Cleaning Fee: $50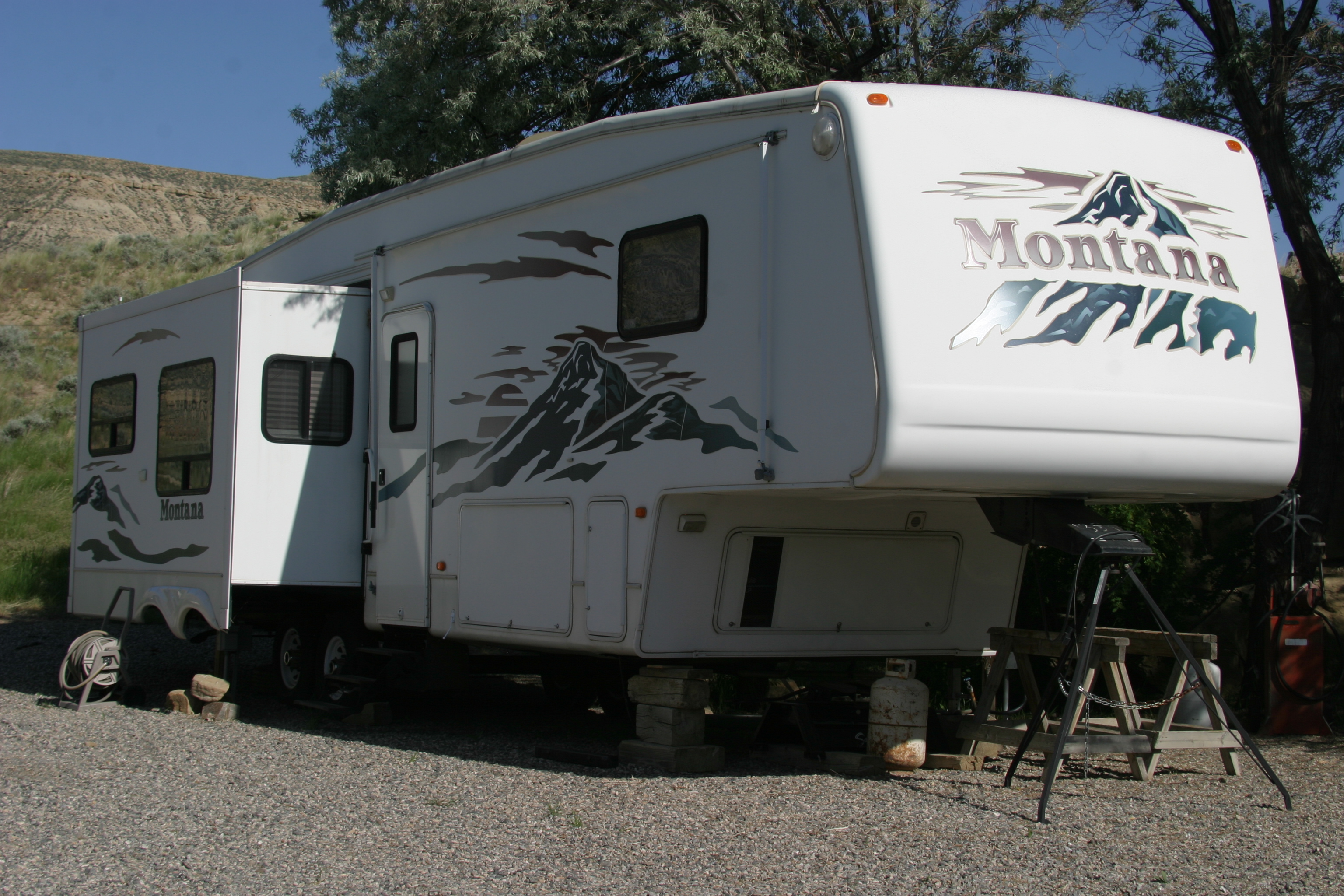 • Small Cabin w/no bath:
Sleeps 2 - includes mini fridge, microwave & a great view.
–
One time Cleaning Fee: $25
• Outfitter's Tent with wood burning stove:
– $35 per night.**
Sleeps 4.
Located by Stock Pond.
–
No photos available.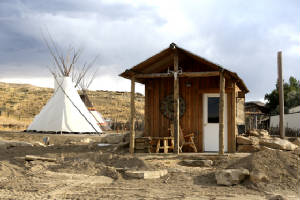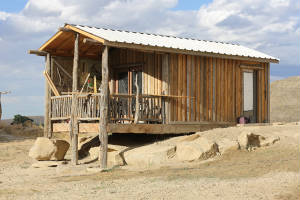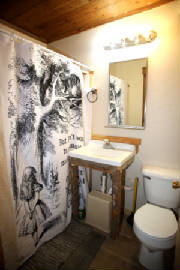 **These rates include use of shower and toliets, use of ranch grounds, stocked pond, and 100 square miles of public land.
*7% bed tax for all rentals except R.V. Sites.
Special Rates for Long-Term Rental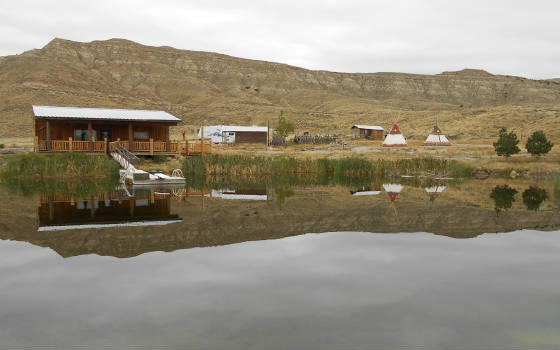 We aim to provide a quality and family-friendly environment that is pleasurable for all. This includes no loud music, excessive use of alcohol, disturbing the peace, or creating a nuisance or hazard of, or to, one's self or others. No fireworks. Quiet hours are
10:00 p.m. - 7 a.m
Check-in time by 8 p.m.
We are pet-friendly. Pets must be leashed. Pet owners are responsible for their dogs and clean up.